We may earn money or products from the companies mentioned in this post.
December 02, 2020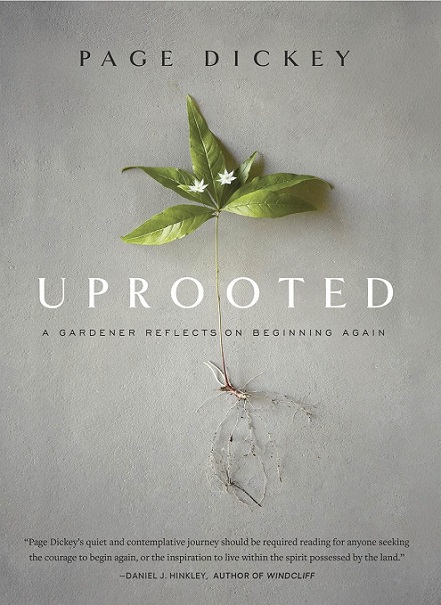 I left my last garden 12 several years ago with little repent, despite my affection for that pleasant lodge garden. Instead I looked forward to starting a new, bigger garden-variety in completely different circumstances: from sun to shade, from deep clay grunge to thinner soil over limestone, from flat to steeply ascent, and from a deer-free space to deer-overrun , not to mention armadillos, rabbits, and raccoons. I felt aroused about the brand-new residence and the new challenges.
Making that brand-new garden-variety has been supremely quenching, although lately, 12 years younger, with our teenagers having pilot the nest to dwellings of their own or to college, I've been witty envisages of a smaller garden that takes less era and effort to maintain. We've even explored the possibility of downsizing once or twice, but we like our home and site, and anyway the house sell in Austin is sizzling, manufacturing it easy to sell but hard to buy. So we've decided to stay put. Instead I've been working to originate my garden-variety easier to take care of. I've go out water features that require extra maintenance, seeded more shrubs and evergreens and fewer perennials, and hired seasonal help for big professions like mulching and cutting back.
All this is to say that plots don't just take care of themselves, and as one does older, less physical work starts to reverberate better and better. So I was intrigued when I realize author/ decorator Page Dickey's latest notebook, Uprooted: A Gardener Reflects on Beginning Again, which tells how she and her husband, Bosco, left Duck Hill, their celebrated but high-maintenance garden in Salem, New York, and started over at a wilder property in Connecticut, which they dubbed Church House.
I read the book during the runup to the election, as the pandemic was retrieving steam — in other words, when one reads the news felt stressful. Falling into the quietly melodic prose of Dickey's bible, in which she describes her new garden's peculiarities, deadened me, even if her New England plant palette and brave structures differ hugely from my own here in Texas. After reading that she moved partly because taking care of the garden and maintaining it tour-ready had become too much work, I was amused to learn that they chose a larger, 17 -acre property that they instantly started filling with a chipping garden-variety, bloom strips, cold frames for bulbs, a greenhouse, and more. If this is slowing down, I can't imagine what maintaining Duck Hill must have been like!
While Dickey is obviously a awfully hands-on gardener, I felt a disconnect between her lifestyle and my own. Seventeen acres with an orchard, potager, grassland, and timbers, along with weekly gardening assistance — this is a gardening world beyond my experience and that of my halo of gardening friends. Reading Uprooted sometimes felt like reading the memoir of a society lady keen on garden design from a hundred years ago, with little connection to the suburban, quarter-acre( hand or make ), DIY gardening that I've always known.
Also, I soon realized that the book was not what I expected from the blurbs or case description. I'd seen an pensive look at all that goes into a decision to leave a garden of 30+ times in order to better to downsize — how to let go — and what starting over means to the gardener who had become so closely identified with that old-fashioned garden. The majority of Uprooted, however, is a virtual expedition of the brand-new quality, from the new figurehead borders through the pasture, woodland, deception, and fen. Charmingly described as these mad infinites are, they weren't what I'd picked up the book to learn.
Happily, the last section," Taking Hold ," did finally to be implemented by the attentive evaluations and lessons learned that I "re looking for". I enjoyed Dickey's pensive realizations that 😛 TAGEND
She now gardens differently at Church House than she did at Duck Hill. At first she seeded many of the weeds that she'd cherished at the old target. But these highly cultivated genus didn't mesh with the wilder spaces around her new plot, so she's been pulling out these once-beloved plants.She's finding she still has much to learn about floras and ecology even after 60 years of gardening, which electrifies her and yields her brand-new purpose.She and Bosco approach horticulture very differently, and they've designed their brand-new shared garden to accommodate both of their styles. She tend to" stand and look" at the garden-variety, figuring out how to become portraits with floras and create a mood, and preferring to plant in strays and puddles for best effect. Bosco, on the other hand, likes "doing" — potting and repotting and acquiring floras with no thought of design, and desirous of more variety rather than planting en masse. While Duck Hill was entirely Dickey's long before she married Bosco, at Church House they've learned to coexist and is aware that the other returns.
So what's my take on the book? If you're looking for a harmonious ramble via Dickey's observant gaze and deep love of sort — especially for the great natural knockout of New England — you'll likely enjoy this volume. While there are pretty photographs by the talented Ngoc Minh Ngo and Marion Brenner, the photos chiefly defined a humor rather than illustrate Dickey's prose, so don't expect detailed likeness of the brand-new garden or its mad surroundings. And if, like me, you are curious to know what starting over with a new garden actually may seem like and how it impacts the room you garden, well, bounce to the end.
Disclosure: Timber Press sent me a transcript of Uprooted for examine. I examined it at my own discretion and without any compensation. This berth, as with everything at Digging, is my own personal opinion.
I welcome your remarks; delight scroll to the end of this post to leave one. If you're reading this in a due email, click here to visit Digging and find the comment carton at the end of each post.
_______________________
Digging Deeper: News and Upcoming Events
Join the mailing list for Garden Spark! Hungry to learn about garden design from the experts? I'm hosting a series of talks by exhilarating garden designers, landscape architects, and scribes a few times a year. Held in Austin, the talks are limited-attendance phenomena that sell out speedily, so participate the Garden Spark email list to be notified in advance. Simply click this connect and ask to be added.
All material( c) 2020 by Pam Penick for Digging. Unauthorized breeding prohibited.
The post Leaving a garden and starting over: Uprooted by Page Dickey saw first on Digging.
Read more: penick.net